CATMINT - A GUIDE TO GROWING IRRESISTIBLE CATMINT PLANTS
Réjean Millette July 2th 2022 465 views
CATMINT - A GUIDE TO GROWING IRRESISTIBLE CATMINT PLANTS
This article was published on Garden Design website and a part of it is posted on our website with the permission of Garden Design.
By Anne Balogh Updated 1/26/2022
BASICS
Plant type: Herbaceous perennial
Hardiness: Varies by species. Most are cold hardy to zone 3.
Height: 9 inches to 3 feet
Flower color: Various shades of lavender-blue, pink, violet, or white, often enhanced by darker calyces.
Foliage: Fuzzy, aromatic gray-green to medium green leaves with scalloped edges.
Light preference: Full sun to light shade.
Bloom time: Typically, late spring to early summer into early fall, although some varieties bloom earlier and longer.
Special attributes: Heat and drought tolerant.
The minty, aromatic leaves make them rabbit and deer resistant.
Attracts bees, butterflies and other beneficial insects.
2021 Perennial of the Year: 'Cat's Pajamas' catmint.
CATMINT VARIETIES
REMEMBER: Millette Photomedia has many pictures of nepetas on the website, and many other types of plants.
Nepeta x faassenii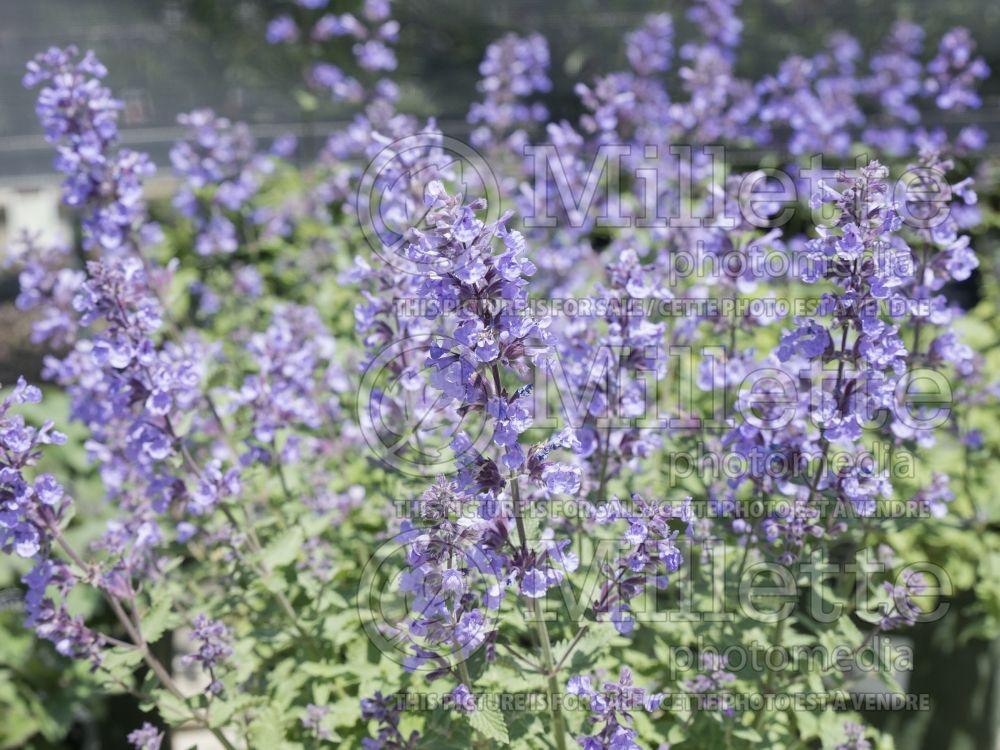 (Faassen's catmint): By far, the most popular cultivars grown for ornamental use belong to this hybrid, which has sterile flowers that won't self-sow and don't require deadheading.
Nepeta subsessilis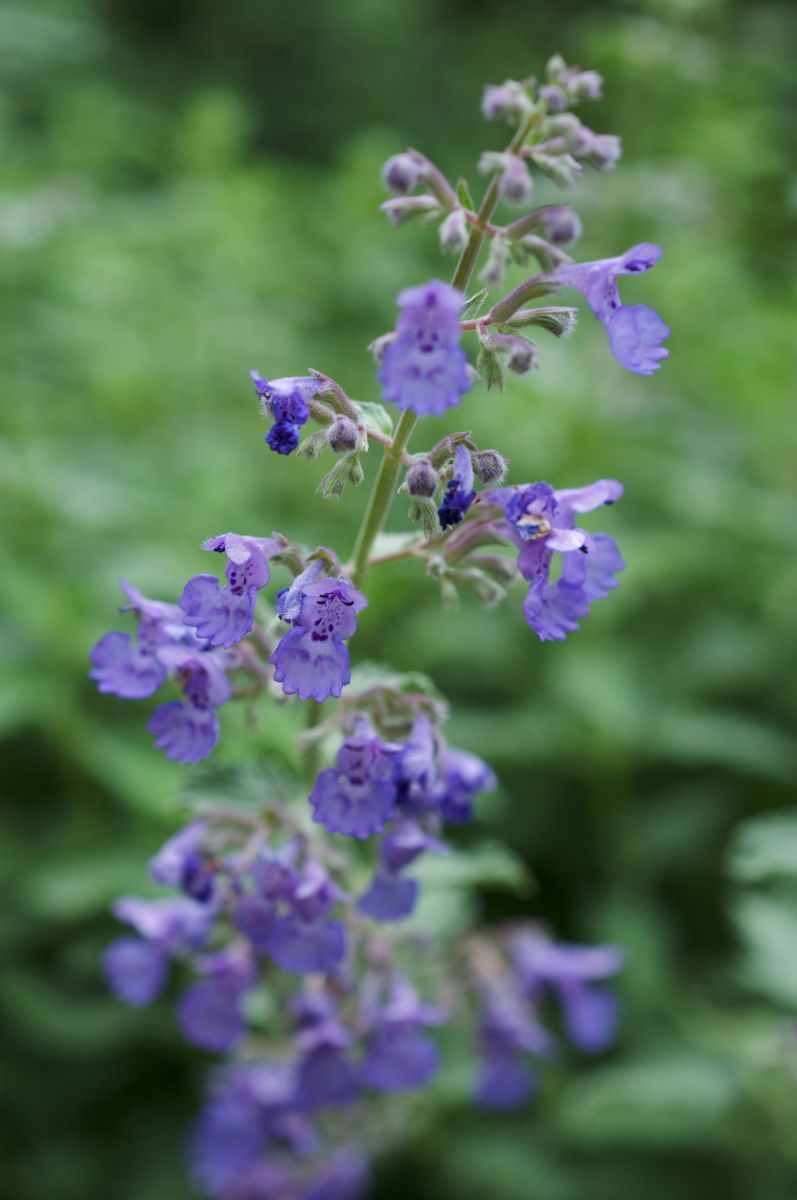 (Japanese catmint): Unlike other varieties, this one prefers moist soil and partial shade, making it a good option for cooler, wetter climates.
Nepeta racemosa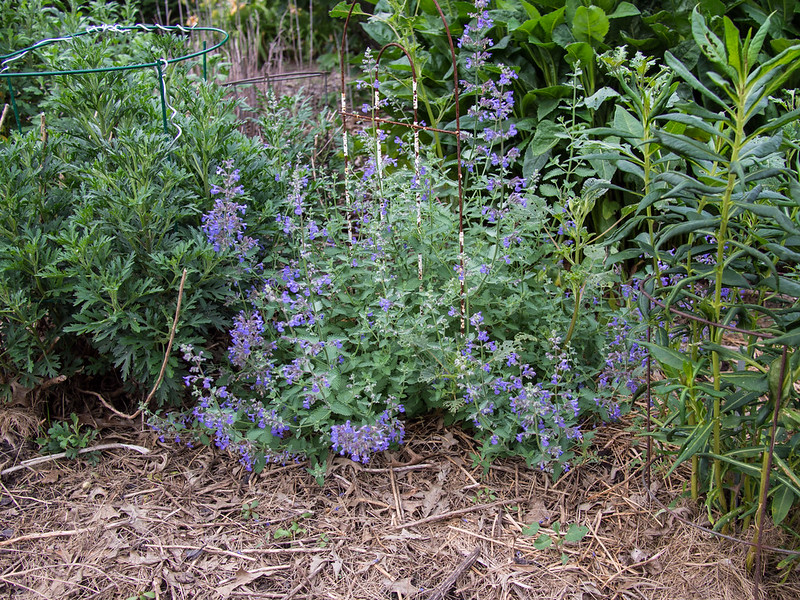 (Persian or dwarf catmint): This low-growing species forms rounded mounds that spread as wide as the plants are tall. Ranging in height from 12 to 18 inches, it is often used as a colorful groundcover.
Is catmint the same as catnip? Catnip (Nepeta cataria) is more aromatic than catmint. Its ornamental attributes are lacking and it tends to be weedy and invasive. In the garden, it offers the most value as a culinary herb or as a repellant for certain insects, including mosquitoes, aphidsand squash bugs.
You can read the full article on Garden Design at //www.gardendesign.com/perennials/catmint.html
Garden Design is a proud client of Millette Photomedia.
Comments