Effective Ways You Can Improve Your Gardening Business Blog
Réjean Millette February 26th 2022 358 views
The pandemic has thrown up a lot of challenges, and businesses must adapt to the new normal. Having an online presence is key to surviving in such an environment. If you own gardening business and have an online presence, you need to improve your online rankings through an influential blog with photos of beautiful gardens.
Having a blog is much more than just driving traffic to your website. It sets you apart from the rest and lets you an advantage over other competitors. Blogs can also be a valuable source of information for your audience and can be a timely reminder that your website offers much more than a gardening service. Let's look at some practical ways that can improve your gardening business blog.
Partner With Other Bloggers
Sometimes a different perspective can breathe fresh air that can invigorate your blogs. You can find many talented bloggers with a large following who trust and value their opinion. You can potentially partner with such bloggers and see whether their writing style, opinions, and thought-process match your business needs and requirements.
If you believe that a particular blogger fits the bill, you can explore possible partnership opportunities. They may be willing to try out your service and write guest posts for you to drive traffic to your business blogs. Blogger partnerships can come in extremely handy to increase your viewership and business. Share your blog posts to the relevant social media channels to gain more audience.
Call To Actions
Effective blogs have an optimized call to action that pushes the viewer to engage with your business. Every blog should have a suitable CTA that is compelling and persuasive. This can be either a paragraph or a graphic with some persuasive text that allows the reader to visit a specific page of your business website.
However, getting the right CTA is not as easy as it looks. It involves a lot of trial and error. You might want to try other writeups or graphics and choose the one that has the most engagement. Small things can make a huge difference. Things such as changing the font or color can significantly impact the efficacy of the CTAs.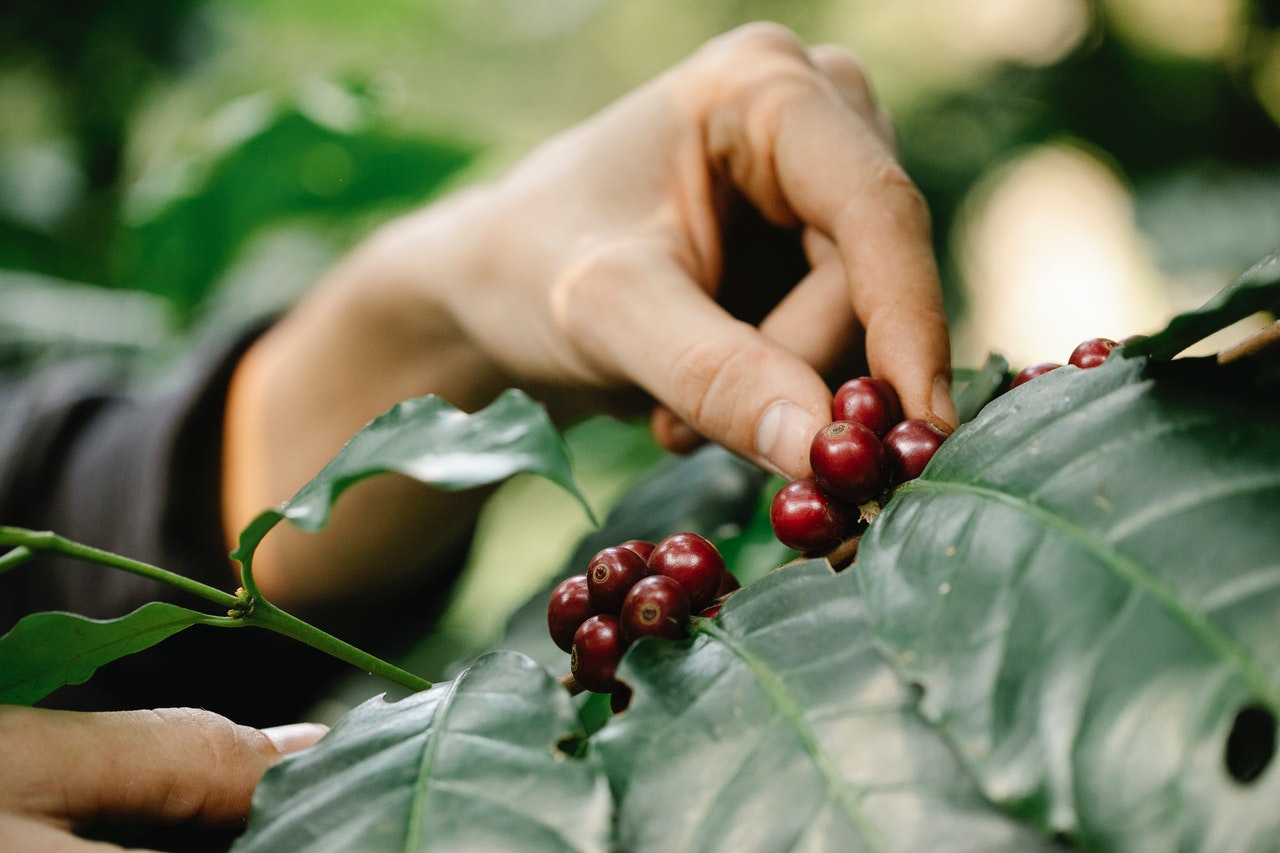 Anonymous farmer collecting red berries of coffee in countryside]
Revisit Previous Posts
Creating a brand-new post might bring traffic to your website and improve your conversion rates, but you might want to have a look at your old posts. Have a look at your old blogs and find out the ones performing well. Have a look at different aspects to figure out what is helping them perform well. You can optimize the ones that are not performing with new keywords that will help them improve their search engine rankings. Optimizing your old blogs is an excellent way to improve your overall audience and viewership.
Images
Quality images speak a thousand words, and it is one of the most effective ways to improve your gardening business blog. Add high-quality photos of plants and flowers that'll help convey your message to your audience. You can even optimize the images and add relevant keywords to the filename and alt-text to improve their search engine rankings.
If you want to get your hands on unique images of plants and flowers and affordable gardening images for your business blog, there is no better platform than Millette Photomedia.
We are the home to some of the best high-resolution flower pictures and high-quality garden photos online. As a photographer, you can also sell your photos on our platform. Check out our website for more information.
Comments