Flowers that Look Exquisite in Garden Shoots
Réjean Millette March 25th 2022 413 views
Flowers have been long used in calendar covers and magazine shoots. Pick any magazine, and you'd come across flower pictures with creams, fragrances, and essential oils. The best part about a garden shoot is the organic sense of beauty that garden flowers exude and these photographs' beautiful detailing.
Most garden shoots feature on calendar covers or editorial pieces designed and published for a set audience. Most of these shoots feature some of the most exquisite flowers around. A small mossy garden would have low-hanging petunia pots that would make a classic calendar cover shoot. Garden photoshoots can make the maximum use of flowers for their aesthetic appeal.
Make sure the flowers you use for the photoshoot are season-related. The same goes for garden shoots for promotional purposes and brand awareness. Using relatable images of flowers in garden shoots will only benefit the brand. The garden's look depends on the flowers used and exhibited. Larger flowers add grandeur, while smaller flowers can make your gardens look vast.
Unsure of your final product? You can take inspiration from flowers and plant images online. Also, check out photos of gardening techniques required for everyday gardening.
Here are the best flowers for garden shoots:
The Great Master Wort
The Great Master Wort is an evergreen plant planted in many European gardens. It's also known as the Astrantia flowers. Astrantias are white, narrow-petal flower perfect for lawns, gardens, yards, and medium-spaced patios.
Since they are white, they look beautiful against the garden's green. Astrantias go with any mood that an image wants to share; they can come off as dewy, fresh, and aesthetic for the audience. Your garden shoot can have clusters of Astrantias planted together to make them have a discrete appeal.
Allium
Allium is a monocotyledonous plant. Onions, leeks, and garlic grow from it. The plant has a beautiful purple hue. It'd be a perfect plant for spacious garden photoshoots. You can place it against any garden background you like. A garden with a bulk of foliage will do well with allium flowers. The flower almost naturally fits into all these locations.
At Millette Photomedia, we have some of the best Allium shots you can ask for. We also have beautiful photos of garden landscaping for use. Gather more information about garden stock images and garden shrub photos.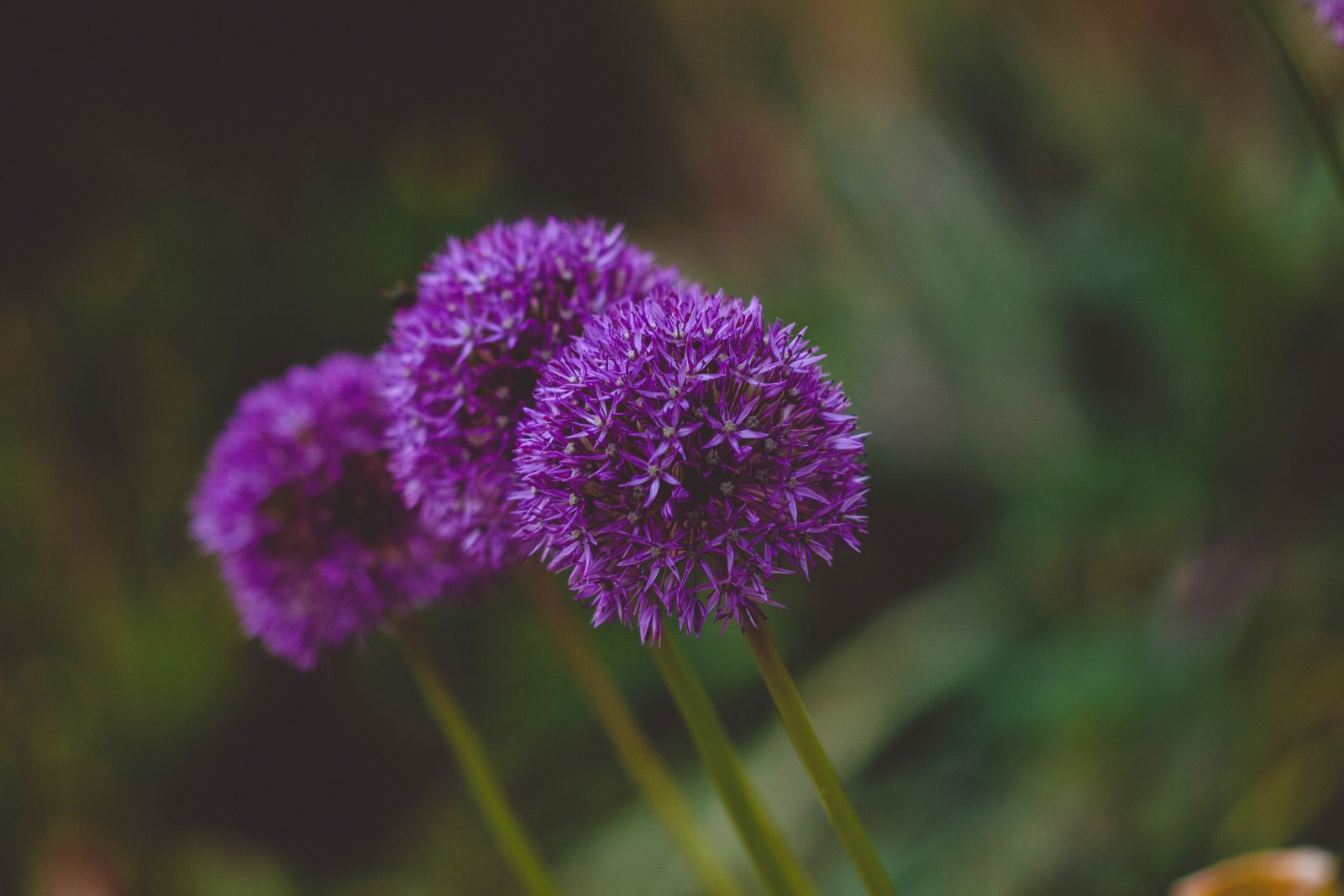 a-plant
Zinnias
Beautiful zinnias are the best for closer takes, detailed portrait shots, and more. They come in many different colors and complement the garden well. Zinnias have around two to three petal layers making them a complex heavy flower for spacious gardens.
To have ideas rush to you, purchase stock garden photos and royalty-free plant images at Millette Photomedia. With 41,000+ images, our online horticulture website specializes in providing plant stock images and photos of garden flowers. While royalty-free images are easily downloadable, terms and services apply for stock images on the website. For more information on using our photos as a shoot inspiration, email [email protected] contact us at 1-514-892-5388.
Comments