Unique Hanging Plants for Home Interiors
Réjean Millette April 4th 2022 373 views
The world has become more environmentally friendly regarding living and domestic sustainability. Similar transitions have translated into items of home décor and lifestyle. Hanging plants are one of the cutest home décor items available in the market today. Small ceramic or clay pots hanging from the roof exude a rustic beauty and a sense of homeliness.
You can hang plants in any way on your wall. They look pretty in bedrooms near the sunlight. The kitchen walls look equally lovely with small hanging pots. You can even go for a cozy cluster of hanging plants on your veranda, terrace, or lawns. Many users opt for quality hanging pots since they are easy to maintain, clean, and reinstall. Some good-quality hanging plants are available at the best rates in nearby marts.
Don't forget to streak or paint more unadorned clay pots into jazzy shades that suit your rooms. You can always color clay pots. If not too bright, go with earthly brown shades of light brown or chocolate brown colors for your pots.
As for the pot plants, try picking out some different quirky types for your house this year. Already have pot plants at home? Write about them. Use images of stock flowers and photos of plants and flowers at Millette Photomedia for your garden plant projects.
Bird's Nest Fern
Fern is the best type for house décor and indoor plantation. They are low-maintenance plants that grow easily indoors provided a good amount of light and moisture. You can quickly grow them to a maximum length so that they look appealing while hanging from walls. Be super cautious not to expose your fern plants to dry air and low-moisture areas. Good moisture grows great ferns! Water your ferns adequately, and you are good to go!
Devil's Ivy
Pothos or Devil's Ivy is a popular plant for indoor planting. It looks great hanging from the ceiling. Pothos are the best plants for home decors since they don't have much maintenance, exactly like ferns. You will have to water them often and trim them to avoid overgrowth. Pothos demonstrate a slow growth when placed in darker areas with not much sunlight. Put in a place of exposure and sunlight and watch it grow!
Looking for some classic pothos photos to be put up in your planting blog. Millette Photomedia has high-resolution images of the maximum number of plant species. You can even have them in landscape or portrait mode. All shrub photos and garden plant photos are easily downloadable and available for use.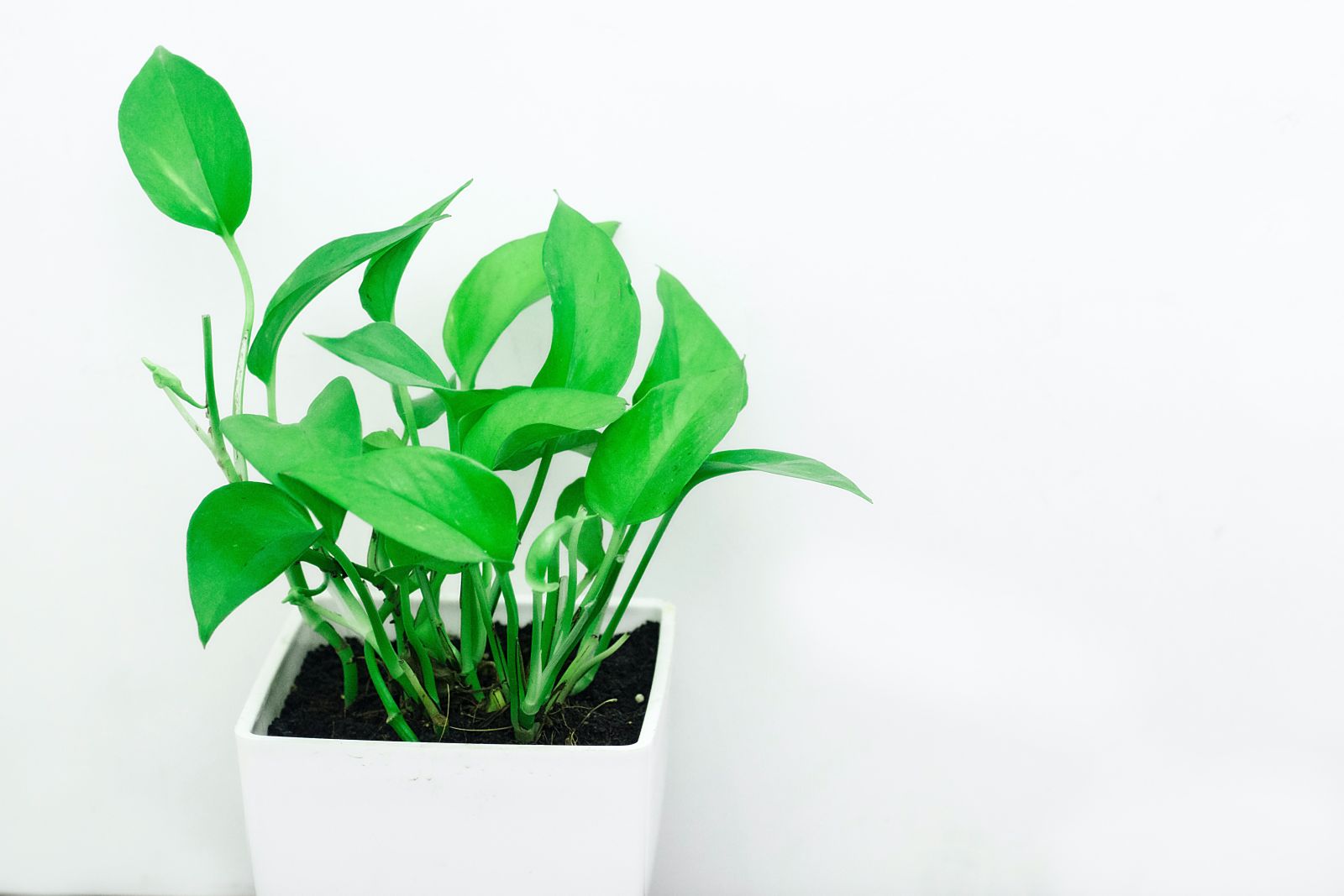 pothos
Peace Lily
Peace lilies add some color to simpler indoors. They look great with white simple indoors. Try getting hold of a white pot for the peace lily to look pristine, hanging from a shiny white roof.
If you're a hanging plant expert or run a plant blog of your own, don't forget to add good, high-quality images of beautiful gardens and gardener's stock images to your plant blog. Readers love plant images here and there. If you don't have any, reach out to us to use our images of plants. Contact us at: 1-514-892-5388 or [email protected].
Comments