Avena sativa (oat)
Avena sativa – oat - It is a species of cereal grain grown for its seed, which is known by the same name. While oats are suitable for human consumption as oatmeal and oat milk, one of the most common uses is as livestock feed. Oats are an annual grass growing either in tufts or in single stalks. The high-growing, hollow stems grow to a height of between 20 and 150 cm and do not branch out. The panicle stands upright, loose and fans out with fine side branches which barely branch out. The 15-30 cm tall panicles usually bear two- or three-flowered ears. The flowers are androgynous, as are most types of cereal grain. When the grass is ripe the ears are pendulous. The grass blooms from July to August. Family: Poaceae.
Millette Photomedia offers a huge collection stock images and royalty free affordable gardening images.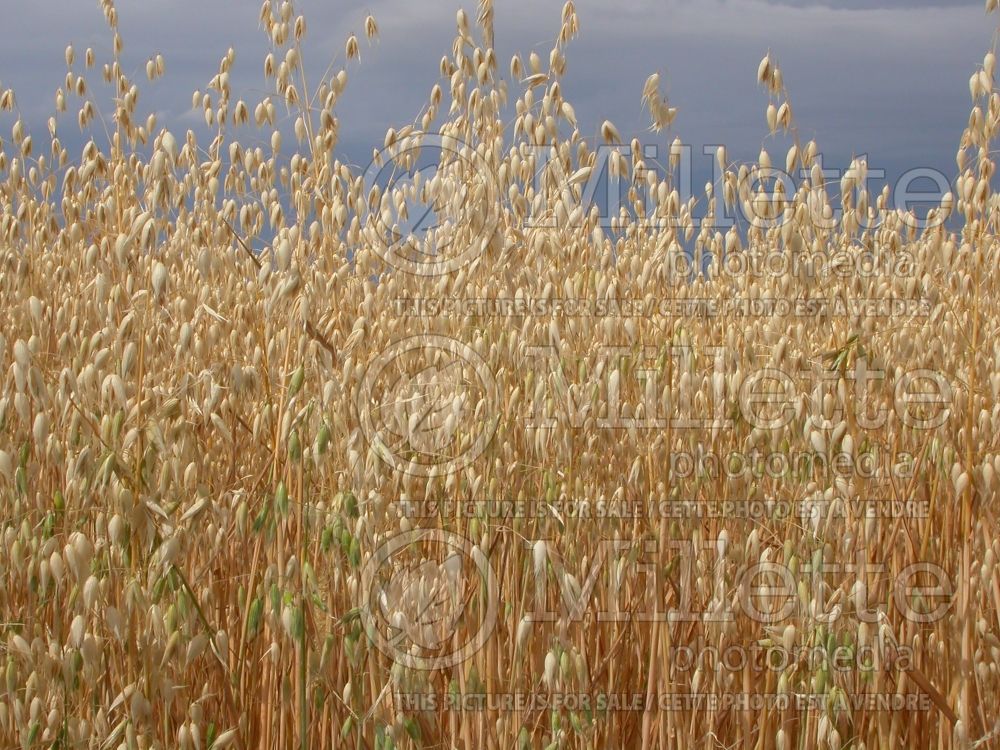 Author : Matt Lavin
Photo # : 35618
Online since: August 17th 2020
Large
File size : 4.08 MB
Width : 3000 Pixels
Height : 2250 Pixels
Price : USD 50,00 $
Medium
File size : 742 KB
Width : 1000 Pixels
Height : 750 Pixels
Price : USD 20,00 $
Categories : Horizontal - Landscape - Photos subjects -
Images purchased are for your exclusive usage. Any other usage to a third party is not allowed without written permission of Millette Photomedia.