Photo of Butia capitata (jelly palm)
Butia capitata - This cold-hardy palm has feathery, palm, pinnate leaves that arch inwards towards a thick, stout trunk. This shrub or small tree can reach up to 20 feet, is erect and single-stemmed, and prefers a warm, sunny location. Its fronds grow longer in shady situations, giving the palm a more graceful aspect than those grown in full sun. Eventually, this plant will become a small (palm) tree. Family: Arecaceae.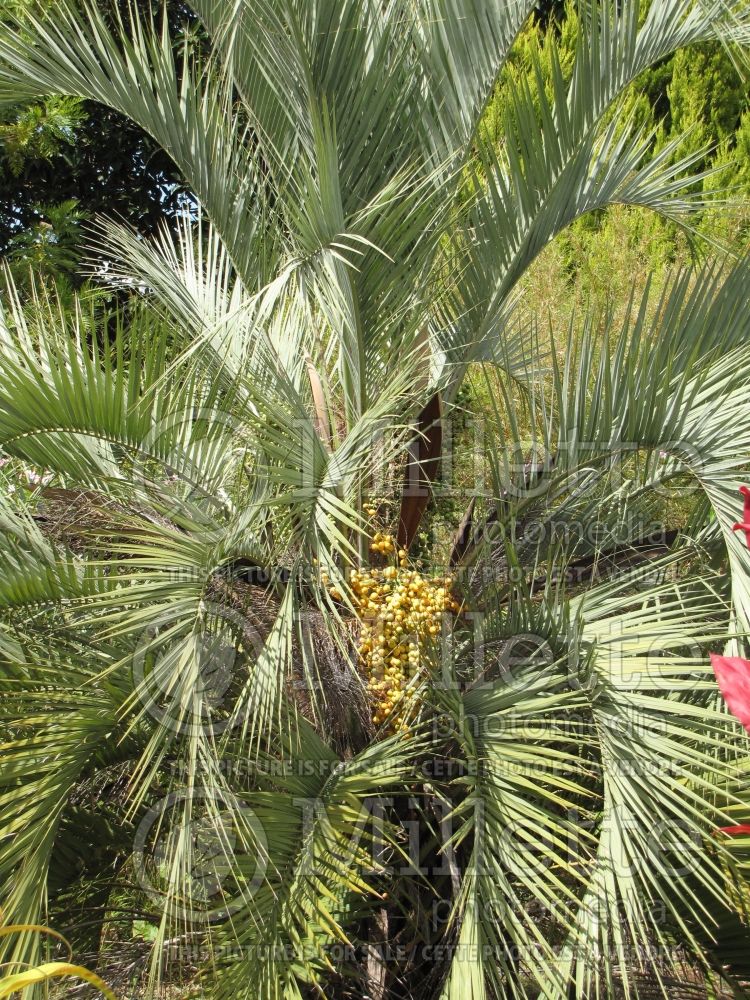 Author : Kim and Forest Starr
Photo # : 43605
Online since: August 22th 2022
Large
File size : 8.64 MB
Width : 2700 Pixels
Height : 3600 Pixels
Price : USD $ 50.00
Medium
File size : 948 KB
Width : 750 Pixels
Height : 1000 Pixels
Price : USD $ 20.00
Butia capitata (jelly palm)
Categories : Vertical - Portrait - Photos subjects - Plants - Trees - Shrubs -
Images purchased are for your exclusive usage. Any other usage to a third party is not allowed without written permission of Millette Photomedia.