Buxus sempervirens – Box hedge
Buxus sempervirens – Box hedge - Hedge screen - Used for centuries as classic garden hedges, often in formal gardens, but equally at home in small gardens. Very dense small-leaved native evergreen, with dark green glossy, leathery leaves which give off an unusual sweet smell. Small tufty yellow flowers appear from late winter. Slow growing and shade tolerant. Suitable for both large formal gardens and smaller gardens. Makes neat hedges to 1m tall over 10 years if required, but can be kept at 30cm if needed.
Millette Photomedia offers a huge collection stock images and royalty free affordable gardening images.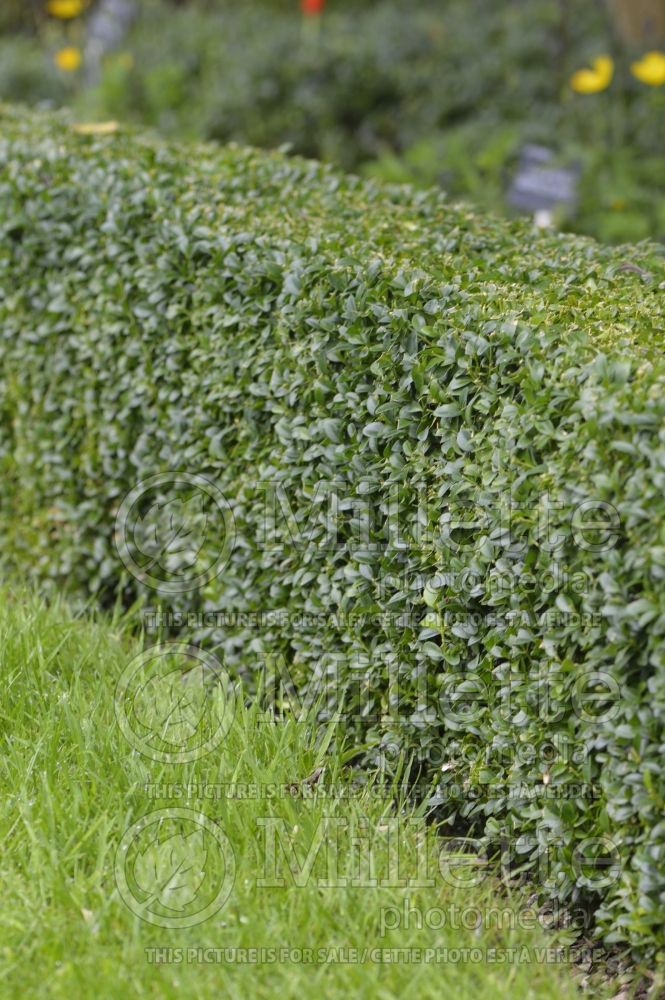 Author : Jonathan Ward
Photo # : 35100
Online since: April 13th 2020
Large
File size : 5.11 MB
Width : 2394 Pixels
Height : 3600 Pixels
Price : USD 50,00 $
Medium
File size : 584 KB
Width : 665 Pixels
Height : 1000 Pixels
Price : USD 20,00 $
Buxus sempervirens – Box hedge
Categories : Vertical - Portrait - Photos subjects - Plants - Trees - Shrubs - B -
Images purchased are for your exclusive usage. Any other usage to a third party is not allowed without written permission of Millette Photomedia.