Cotoneaster – hedge
Cotoneaster Hessei – cotoneaster hedge - Hedge screen - Cotoneasters are versatile, low maintenance, deciduous shrubs for the landscape. Whether you're looking for a low sprawling variety or a taller type for a dense hedge, there is a cotoneaster that will meet your needs. Hedge cotoneaster plants will grow well in any loose, well-draining soil but prefers a slightly alkaline soil pH level. The plants are wind and salt tolerant, which adds to the benefits of using them as a hedge or border. Plants can grow 6-10 feet tall (1.8-3 m.) and 5-8 feet wide (1.5-2.4 m.). When left un-trimmed, they will have a natural rounded or oval habit.
Millette Photomedia offers a huge collection stock images and royalty free affordable gardening images.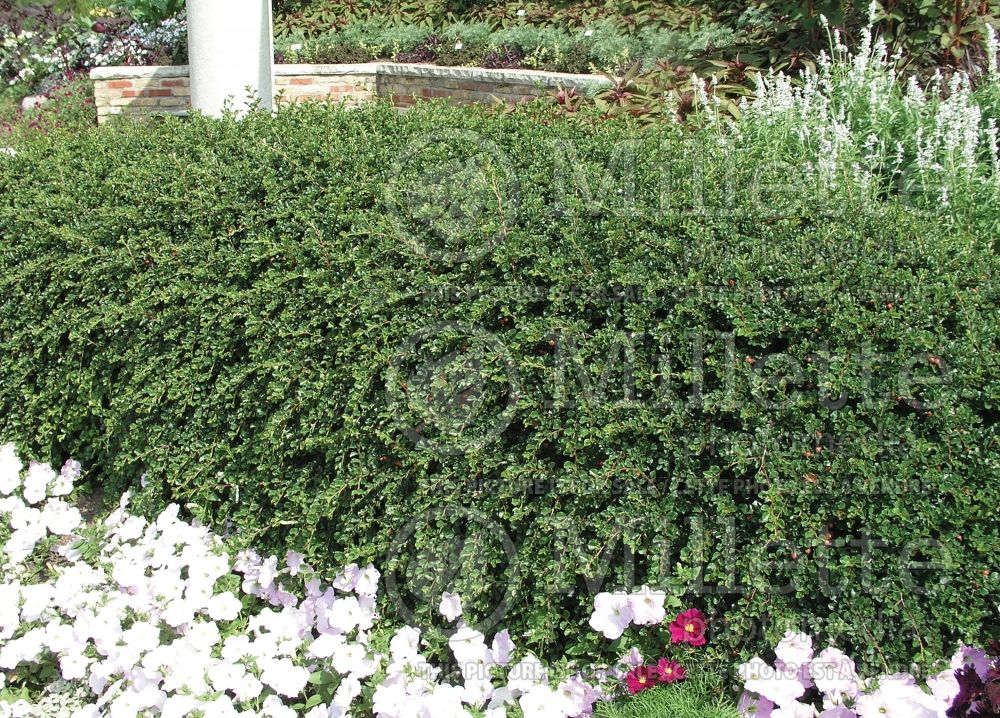 Author : Tim Ludwig
Photo # : 35136
Online since: April 14th 2020
Large
File size : 5.54 MB
Width : 3000 Pixels
Height : 2155 Pixels
Price : USD 50,00 $
Medium
File size : 1.01 MB
Width : 1000 Pixels
Height : 718 Pixels
Price : USD 20,00 $
Cotoneaster Tom Thumb (Cranberry Cotonéastre)
Categories : Horizontal - Landscape - Photos subjects -
Images purchased are for your exclusive usage. Any other usage to a third party is not allowed without written permission of Millette Photomedia.