Photo of Crocus Lilac Beauty (Crocus)
Crocus tommasinianus Lilac Beauty - It is a variety of crocus, a perennial plant belonging to the Iridaceae family. Crocuses are often grown for their early flowering and vibrant colors, and are often planted in masses to create a blanket of colorful blooms in gardens and lawns. This variety is characterized by a light to medium lilac color and flowering in autumn or winter. Crocuses require well-drained soil and full to partial sun exposure to thrive, and can be planted in clumps or in flower beds. Crocuses are low maintenance and can be easily grown by novice gardeners.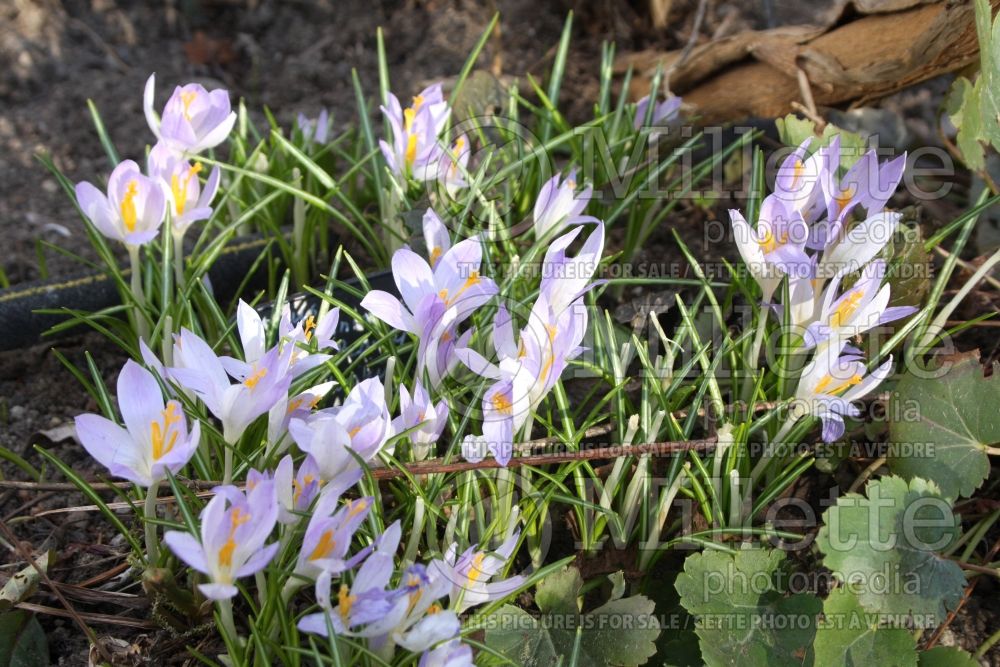 Author : Wenche Schjoll
Photo # : 44890
Online since: February 6th 2023
Large
File size : 5.09 MB
Width : 3600 Pixels
Height : 2400 Pixels
Price : USD $ 50.00
Medium
File size : 602 KB
Width : 1000 Pixels
Height : 667 Pixels
Price : USD $ 20.00
Crocus Striped Beauty (Crocus)
Crocus Ruby Giant (Crocus)
Crocus Bronze Beauty (Crocus Saffron)
Crocus Remembrance (Crocus)
Crocus speciosus (Crocus)
Crocus Advance (Crocus wild)
Crocus Blue Pearl (Crocus wild)
Categories : Horizontal - Landscape - Photos subjects - Plants - Trees - Shrubs -
Images purchased are for your exclusive usage. Any other usage to a third party is not allowed without written permission of Millette Photomedia.