Eriogonum grande rubescens (Red-flowered Buckwheat)
Eriogonum grande rubescens - Red-flowered Buckwheat - An evergreen small shrub that grows to 1 foot tall with the branches lying prostrate and spreading to 3 feet wide. It has small spoon-shaped leaves that are a gray-green on the upper surface and wooly below and in late spring through fall appear the inch wide pom pompon clusters of vivid pink flowers that are held above the foliage on a 2 foot tall branching inflorescence. Family: Polygonaceae.
Millette Photomedia offers a huge collection stock images and royalty free affordable gardening images.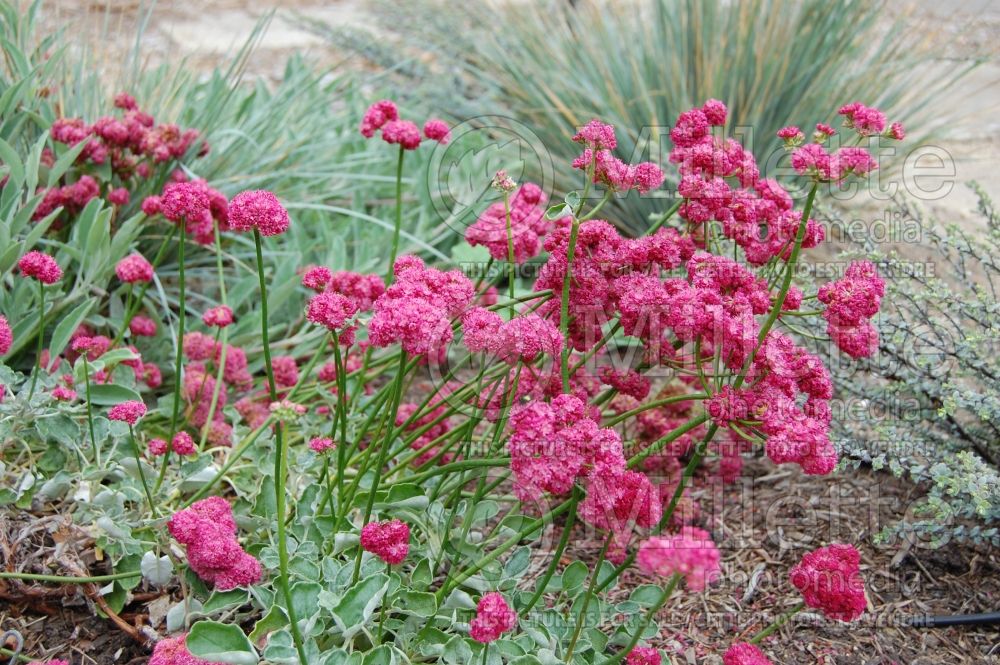 Author : Philip Merritt
Photo # : 35689
Online since: August 24th 2020
Large
File size : 3.84 MB
Width : 3008 Pixels
Height : 2000 Pixels
Price : USD 50,00 $
Medium
File size : 688 KB
Width : 1000 Pixels
Height : 665 Pixels
Price : USD 20,00 $
Categories : Horizontal - Landscape - Photos subjects -
Images purchased are for your exclusive usage. Any other usage to a third party is not allowed without written permission of Millette Photomedia.