Euonymus - Winter Creeper hedge
Euonymus - Winter Creeper hedge - Hedge screen - Euonymus shrubs are fit for every garden as they will thrive in all types of growing conditions. These plants will thrive in moist-normal soils in shaded areas, but for their colour to fully flourish, they prefer positions exposed to full sun. These plants are a tough species which have an impressive success rate in all kinds of locations and coastal environments pose no threat to these hardy plants. With an average annual growth rate of 10-20cm, ideal for hedge heights of up to a metre, the variety of Euonymus hedging plants we supply are the perfect low maintenance, low growing shrubs.
Millette Photomedia offers a huge collection stock images and royalty free affordable gardening images.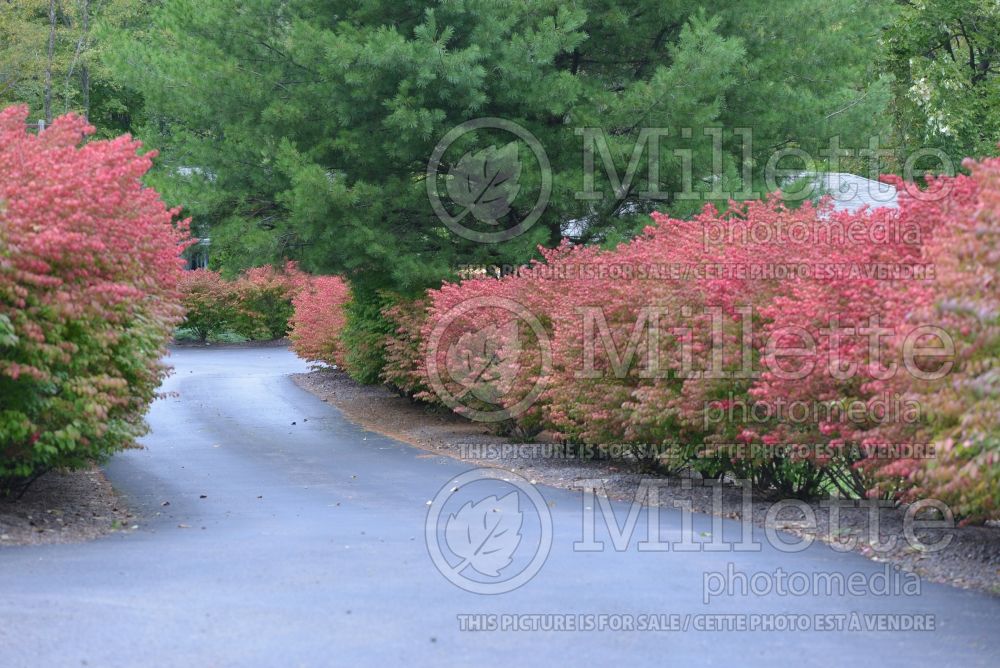 Author : Marietta Paternoster Garr
Photo # : 35129
Online since: April 13th 2020
Large
File size : 5.59 MB
Width : 3600 Pixels
Height : 2403 Pixels
Price : USD 50,00 $
Medium
File size : 606 KB
Width : 1000 Pixels
Height : 668 Pixels
Price : USD 20,00 $
Euonymus Ivory Jade (wintercreeper euonymus)
Euonymus Sarcoxie (Burning Bush)
Euonymus Red Cascade (Burning Bush)
Categories : Horizontal - Landscape - Photos subjects -
Images purchased are for your exclusive usage. Any other usage to a third party is not allowed without written permission of Millette Photomedia.