Forsythia - hedge
Forsythia - hedge - Hedge screen - Forsythia is a very tough and reliable hedging plant which forms a dense and strong hedge in sun or partial shade. The flowers appear before the leaves from mid March, the leaves are bright green and then develop a tinge of red before falling in Autumn. It can either be trimmed as a formal hedge or left slightly informal though it grows by upto 40cm pa so it does need a little maintenance to keep it looking tidy. Just cut back branches that have flowered soon after flowering and again in August and remove some of the old branches right down to the ground to encourage new growth and a compact shape. Forsythia likes a moist, but well drained soil.
Millette Photomedia offers a huge collection stock images and royalty free affordable gardening images.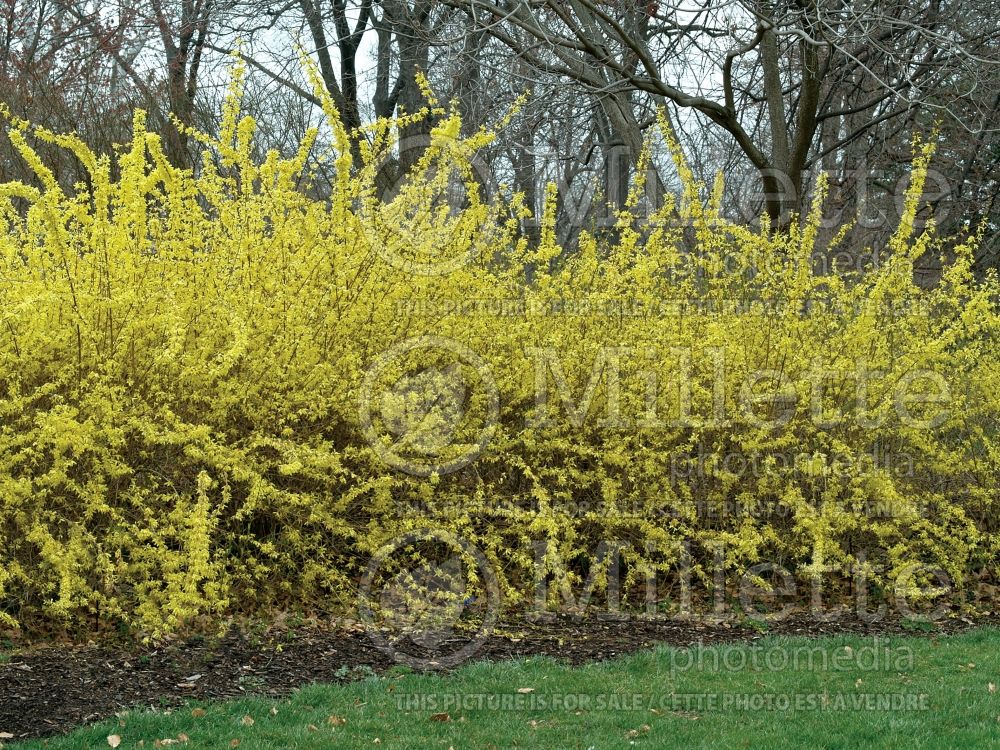 Author : Tim Ludwig
Photo # : 35140
Online since: April 14th 2020
Large
File size : 6.68 MB
Width : 3000 Pixels
Height : 2250 Pixels
Price : USD 50,00 $
Medium
File size : 1.05 MB
Width : 1000 Pixels
Height : 750 Pixels
Price : USD 20,00 $
Categories : Horizontal - Landscape - Photos subjects -
Images purchased are for your exclusive usage. Any other usage to a third party is not allowed without written permission of Millette Photomedia.