Photo of Pieris Cupido (Pieris)
Pieris japonica Cupido - It is a cultivated variety of Pieris japonica, a shrub belonging to the Ericaceae family. It is often used as an ornamental plant for its glossy dark green foliage and white bell-shaped inflorescences. The leaves of this plant are evergreen, i.e. they do not fall off in winter. This variety is native to Japan and China and prefers acidic soils and shady to semi-shady locations. It is easy to care for and grow, but can be susceptible to fungal diseases if the environment is too humid.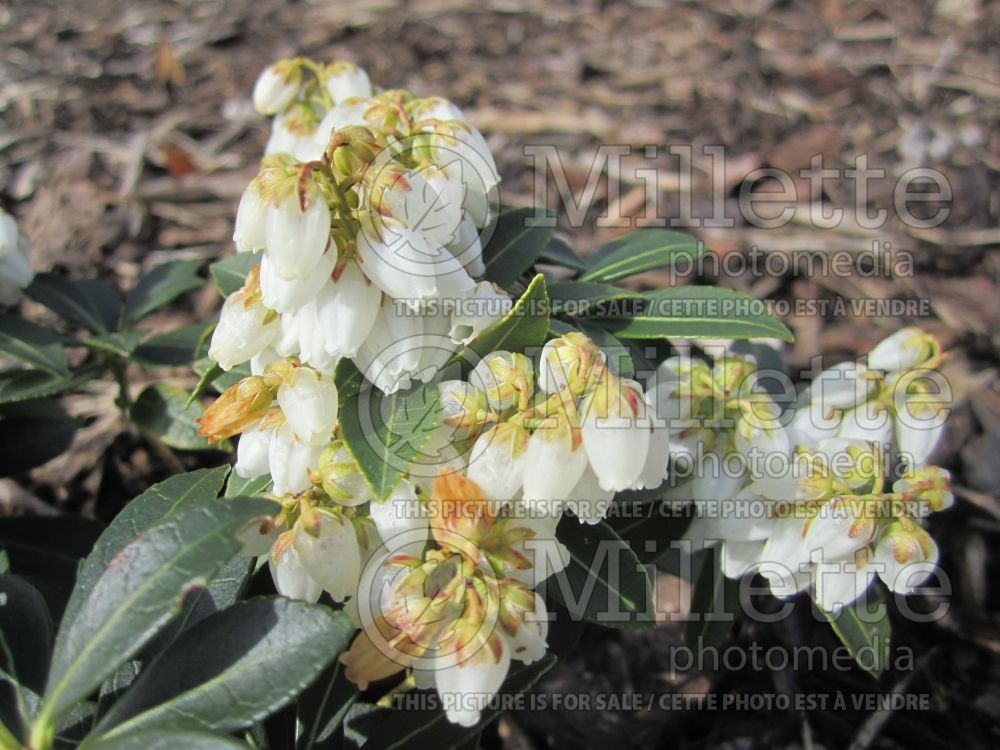 Author : Plantaholic Sheila
Photo # : 44879
Online since: February 5th 2023
Large
File size : 4.79 MB
Width : 3600 Pixels
Height : 2700 Pixels
Price : USD $ 50.00
Medium
File size : 513 KB
Width : 1000 Pixels
Height : 750 Pixels
Price : USD $ 20.00
Categories : Horizontal - Landscape - Photos subjects - Plants - Trees - Shrubs -
Images purchased are for your exclusive usage. Any other usage to a third party is not allowed without written permission of Millette Photomedia.