Arum Marmoratum (Italian Arum)
Arum italicum Marmoratum - Italian Arum - It is an attractive plant with large, arrow-shaped, glossy green leaves heavily marbled with cream. Over time it makes a dense carpet that covers the ground from late autumn till mid spring. In spring pale green spathes grow well above the leaves, followed in autumn by a display of vivid red berries. Plant size: 30cm height - 20cm spread. Family: Araceae.
Millette Photomedia offers a huge collection stock images and royalty free affordable gardening images.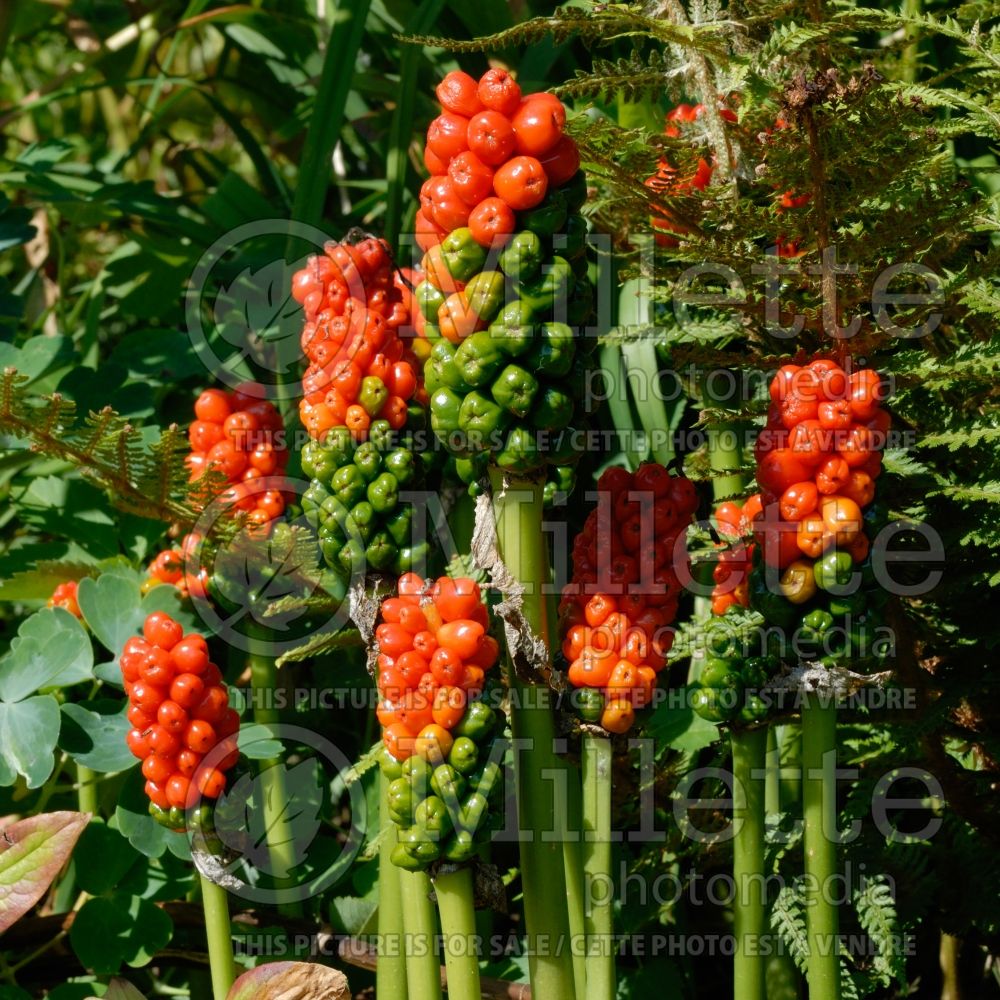 Author : Walter Erhardt
Photo # : 35870
Online since: October 13th 2020
Large
File size : 5.01 MB
Width : 3000 Pixels
Height : 3000 Pixels
Price : USD 50,00 $
Medium
File size : 898 KB
Width : 1000 Pixels
Height : 1000 Pixels
Price : USD 20,00 $
Categories : Horizontal - Landscape - Vertical - Portrait - Photos subjects -
Images purchased are for your exclusive usage. Any other usage to a third party is not allowed without written permission of Millette Photomedia.