Ilex - Holly hedge
Ilex cornuta Burfordii - Holly hedge - A classic, native evergreen hedging plant, Ilex makes a wonderful garden feature that also doubles as an intruder deterrent, due to its prickly leaves. 'Aquifolium' loosely translates to 'needle leaf' in reference to the sharp, glossy leaves that make Holly bushes so distinguishable. All varieties of Ilex achieve about 10 - 20cm a year; Holly growth rate is fairly slow, but what these hedging plants lack in speed, they definitely make up for with seasonal interest and colourful foliage.
Millette Photomedia offers a huge collection stock images and royalty free affordable gardening images.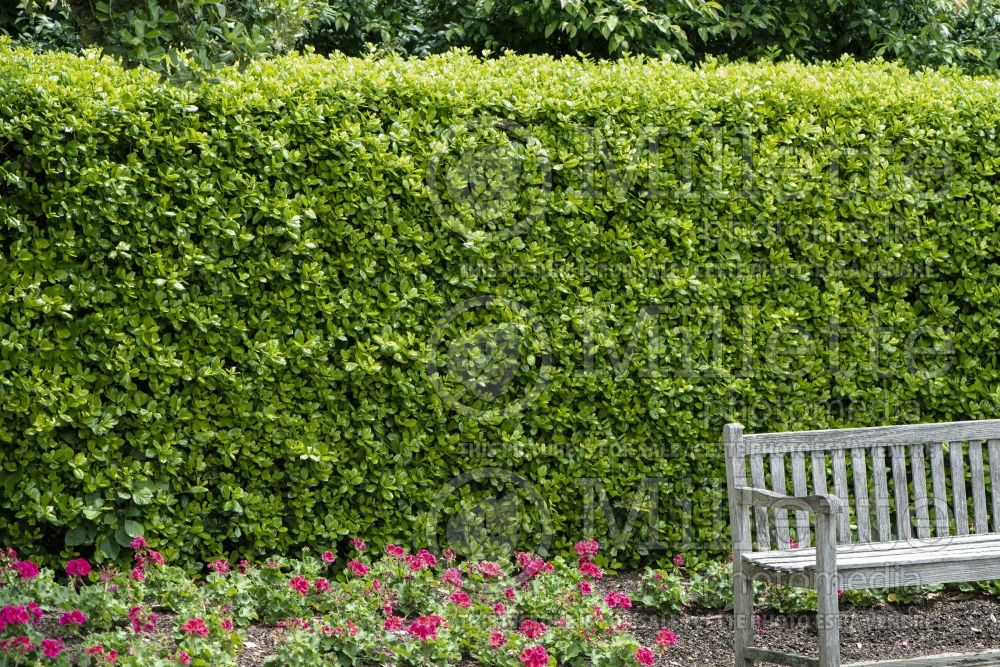 Author : Hort Pics
Photo # : 35154
Online since: April 15th 2020
Large
File size : 8.25 MB
Width : 3600 Pixels
Height : 2400 Pixels
Price : USD 50,00 $
Medium
File size : 925 KB
Width : 1000 Pixels
Height : 667 Pixels
Price : USD 20,00 $
Ilex Sky Pencil (Japanese holly - Houx)
Ilex Nellie R Stevens (Holly - Houx)
Categories : Horizontal - Landscape - Photos subjects -
Images purchased are for your exclusive usage. Any other usage to a third party is not allowed without written permission of Millette Photomedia.